Use of a multimedia consent process with stakeholder groups in Tasmania and the Northern Territory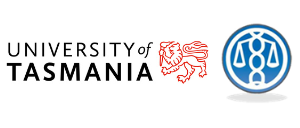 This study was conducted in 2014 by the Centre for Law and Genetics at the University of Tasmania. It aimed to assess current consent practices for medical research, and develop an evidence base for the use of supplementary multimedia consent practices. The study was published in the Journal of Bioethical Inquiry.
One arm of the study involved interviews with key stakeholders, including Indigenous research participants from a remote Aboriginal community. An iPad app was developed specifically for the study to seek consent for these interviews. Key features of the app included:
Separate portals for each participant group (researcher, ethics committee member, English-speaking participant, or Yolŋu Matha-speaking participant).
A tailored video for each participant group providing information about the study. This video was accompanied by a paper copy of the information, which was provided to participants on request.
Online questions, including whether the person was willing to participate and an option for participants to sign their name or record their consent as a video.
Participant data was encrypted and saved on the device, and subsequently downloaded to a secure server.
A dominant theme in interviews about multimedia consent was the importance of making available a variety of options for researchers and participants to best meet individual needs. For example, for a participant from a refugee background, a requirement to sign a consent form could be perceived as being threatening and options to provide consent in a different way could be important. Depending on these study-specific differences, multimedia or written materials may be more or less effective.
The project was approved by the Health and Medical Human Research Ethics Committee (Tasmania Network) and the Human Research Ethics Committee of the Northern Territory Department of Health and Menzies School of Health Research.
For further information about this Project please contact: Principal Investigator: Dr Rebekah McWhirter, Senior Lecturer in Health Law and Ethics, Deakin University School of Medicine, rebekah.mcwhirter@deakin.edu.au.